Creating a small business often means that you, the business owner, must know how to do everything. Taking care of your accounting, managing your team, attracting new customers, developing your marketing strategy… All these are requirements to keep your business running smoothly.
What is Online Visibility?
Online visibility is a reflection of how likely one of your potential customers is to find your business when they are searching for the services you provide or the products you have for sale.
Fortunately, there are many online programs for entrepreneurs that can help you with this.
If you're a local bakery and you're not appearing in local searches for bread, pies, rolls, and other essentials – you may not even be appearing for the word "bakery" – you have very low online visibility.
This doesn't just show in the numbers of visitors you get to your website, it also reflects on how your business is perceived by users. Because of the way search engines work your business reputation will increase as your online visibility grows.
That's why it's so important for small business owners to be aware of their online visibility. And why we've decided to put together this list of 5 essential tools you can use to increase the online visibility of your business.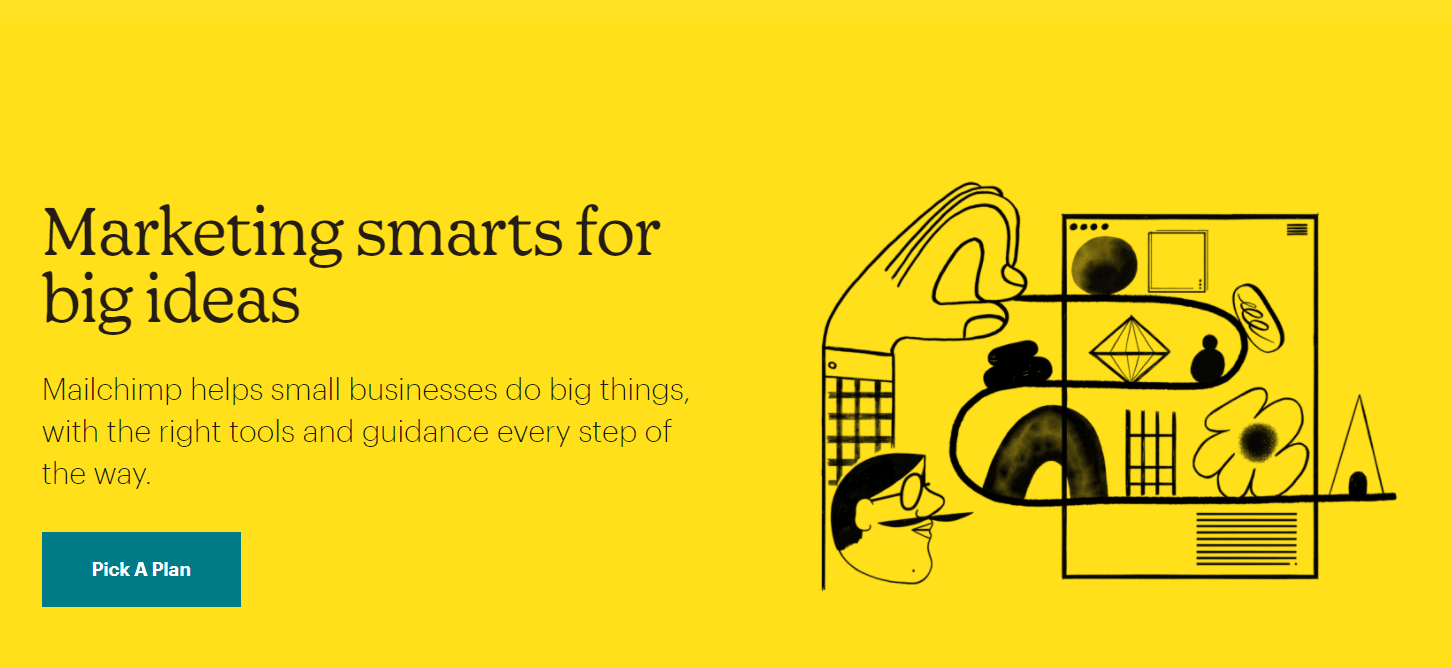 MailChimp is an email campaign tool that allows you to keep track of your customers and send them your latest offers or news.
It helps you manage your newsletters, update your contact lists, and even analyze the return rate of your campaigns with detailed analytics reports. You can also customize the format and style of your newsletter according to your activity and the type of information you want to share.
Mailchimp's pricing is free for up to 2,000 contacts.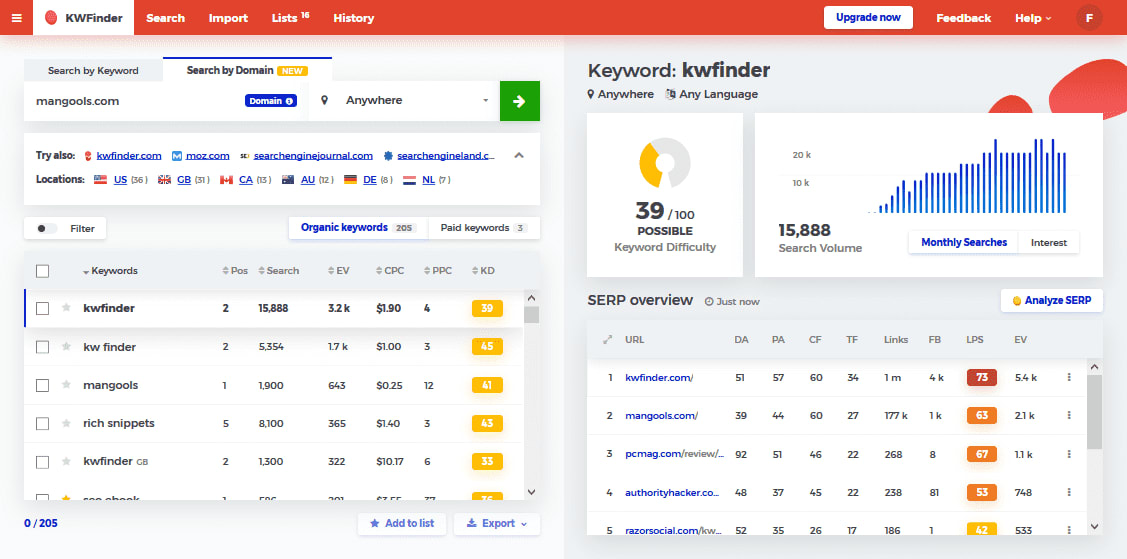 The 2020 Local Consumer Review Survey from BrightLocal reveals 87% of consumers are now reading online reviews for local businesses. If you want to tap into this market, it is essential that your business has good online visibility and is correctly optimized for search engines like Google.
To do this, you need to focus on a few key things:
the design of your website;
the quality of your content;
the number of external links pointing to your website.
You should also consider targeting relevant content, and you can use a tool like KWFinder.
This tool is more accurate than Google Adwords Keyword Planner and can be easier to use than SEMRush, as it allows you to analyze the relevance of selected keywords.
It also gives you information about the search volume, the difficulty of ranking for each keyword, and an analysis of the keywords used by your competitors.
In the free trial version, this tool offers 5 keyword searches per day. If it is not enough for you, you can choose its basic or premium package.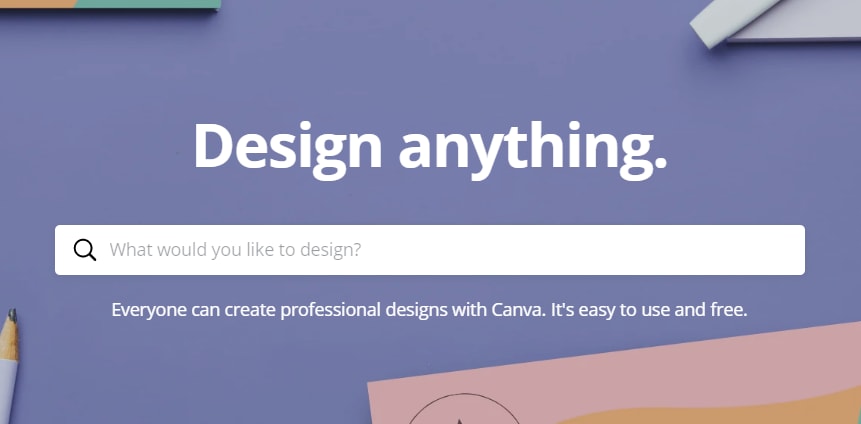 Need new business cards, a logo design, or original posts for Facebook, but doubt your design skills? Invest in an online content creation tool like Canva. This program offers many templates for posters, presentations, banners, or flyers to customize.
Easy to use, it allows you to create unique and personalized content in a very short time. Can't find what you need in your library? Use free, quality image banks like Pixabay or Pexels.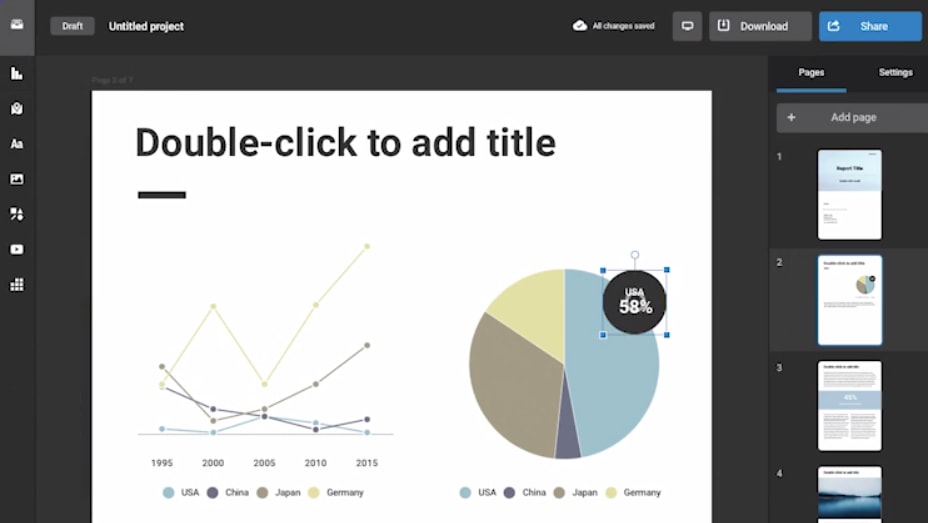 In order to better promote your experience to your customers, try an increasingly shared format on social networks: computer graphics.
Use dynamic and quantified presentations, which in most cases present statistics and detailed information on a specific topic. Find out how to create them on the Infogram website, easily accessible to those without design experience.
Then export your creations in the form of images to share on your social networks or lines of code to integrate them into your website and make your presentations more dynamic and professional.
The free version allows you to create up to 10 projects at a time. You can have up to 5 graphics pages per project.
Whether you own a consultancy, an accounting firm, or a locksmith, there's no excuse not to be online these days. The best way to help your customers find your business is to have a business-oriented, mobile-optimized website.
Although there are many options to build a cheap website, UENI is still the best solution to reach a compromise between quality of service and competitive prices.
Even on our Starter Plan, which is absolutely free, you'll get a website that presents all the information your customers need:
Your services or products
Prices
Your Location
Your Opening Hours
For service-based customers, you'll get an online booking notification and calendar event every time your customers book your services.
For shops or online sellers, we provide a fully-featured shopping cart. This is a good time to let you know that we don't charge listings or commission fees, so all the money you earn, you keep.
Don't spend time building a website on your own. Let UENI help.