Online marketing can be incredibly daunting for anyone, let alone small businesses. On the other hand, you really can't ignore its potential and ability to increase your business's success.
Thankfully, there are several excellent online marketing tools that can make promoting your business online much more straightforward.
When you're first starting out, you probably don't have much of a marketing budget. You may be wary of tools that have expensive monthly membership fees or not-so-small hidden costs, but this isn't always the case.
There are many 'freemium' marketing tools for businesses available, where you can use the basic services completely free of charge, and only pay for advanced features if you require them.
We have looked into some of the best and budget-conscious online marketing tools for small businesses.
So, if you're trying to navigate the world of online marketing and you'd like to make things easier, keep reading.
Tools For Creating Marketing Images
Whether you want to create beautiful images for your products or your Facebook page, these tools can help. They will allow you to edit the background of a picture, adjust the brightness and contrast of the image, or even add text.
Here are some of the best tools we've found to help with your marketing images:
Canva is an easy to use web-based image creation tool that offers many customisable templates. You can create posters, presentations, banners, flyers, or other marketing materials. Its beauty lies in the interface, which allows you to create unique and personalised content quite quickly.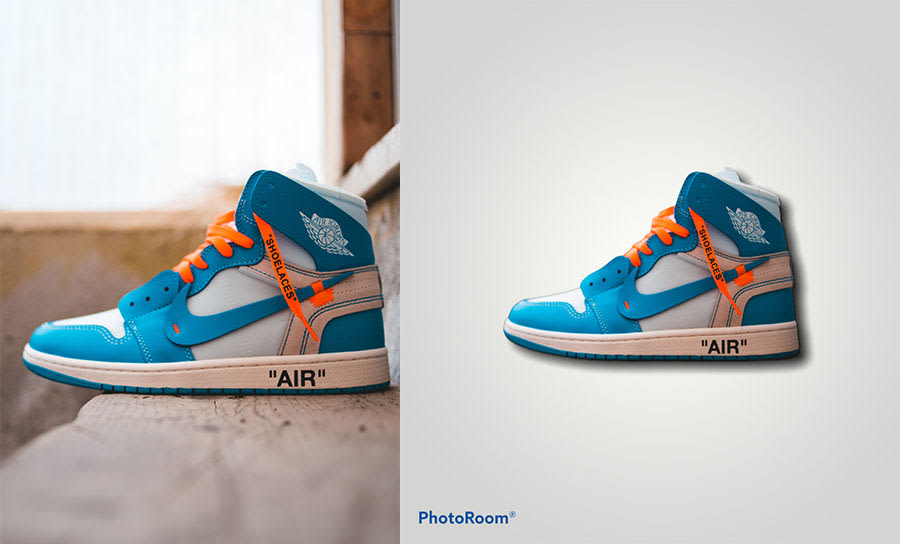 Only available to Mac and iOS users, PhotoRoom Studio is an excellent tool for creating images, but it particularly shines with product photography – it's effortless to get rid of the background for a photo, which can allow your Product Photography to pop. We've talked about PhotoRoom before, but it's worth mentioning again because it really is that nice.
We recommend PhotoRoom for Apple users, but what about Android and PC? For that, we have to suggest looking into Fotor. Like Canva, it's browser-based photo editing. Where Canva allows you to get things done fast, Fotor will enable you to edit nearly everything about an image. If you absolutely want to get your image pixel-perfect, Fotor is a great option.
One last option for in-depth editing is Pixlr X (the company an even more advanced version of their webabb called Pixlr E). Pixlr X offers a bevvy of cutting tools and filters that can be of real benefit to a seasoned image editor.
Why do images matter? Research shows people remember 10% of the things they hear, 80% of the things they see or do, and 20% of what they have read. In other words, you'll want to focus on using the best images when promoting your business.
Ideally, you should never upload an image to a social media platform or your website before using an editing tool to improve it. By editing your images, you'll make sure your business as a whole won't look unprofessional.
Tools For Email And SMS Marketing
Beyond having a website and using social media, you should consider using email and SMS marketing too. These marketing options are a great way to reach out to your existing customers and anyone else who has subscribed to your mailing list. Sending regular texts and emails can help ensure they don't forget about your business.
Many SMS and email marketing tools tend to be free if you have less than a certain amount of subscribers; this is usually around 2000, which is perfect for small businesses. These tools will help you easily send bulk text messages and create aesthetically pleasing emails. Always beneficial if you're a busy business owner.
There are a few affordable or free tools for small businesses to use for this type of marketing, including:
MailChimp is an email campaign tool that allows you to store your customers' data in one place and send them your latest offers or news.
It helps you manage your newsletters, update your contact lists, and even analyse your campaigns' return rate with detailed reports.

While Mailchimp is the big name in email marketing, you should also consider these two options:
Sender, which is fully-featured and free up to 2,500 subscribers, and MailerLite, which scores points for being incredibly intuitive and easy to use (although it's only free for the first 1,000 subscribers).
For text message (or SMS) marketing, EZ Texting stands out for its ease of use – contact management is a breeze, and the comprehensive tutorial means that you'll be able to start using it effectively right away.
Tools For Writing Blog Posts
When working on a marketing strategy, many business owners will overlook writing blog posts, but they are much more beneficial than people realise. Blogs play a huge role in increasing your organic website traffic, and they can also be really helpful when it comes to raising brand awareness.
Writing a blog isn't something that comes naturally to everyone, but there are some business tools that can help in this regard;
Grammarly is billed as a "writing assistant", but what elevates it beyond a normal spell-checker are the integrations – you can use it inside Google Docs, Gmail, WordPress, more or less every online browser window, and more. Beyond grammar checks, it will suggest changes to your writing based on your intended delivery and make sure that you're not overusing words.
Nothing's going to replace a trained editor, but Grammarly does a great job of trying.
Not sure what to blog about? Don't worry – it happens to all of us. There are a number of brainstorming tools out there that can help you get your creative juices flowing. HubSpot's Blog Topic Generator will take nouns that you suggest and turn them into titles, which can help you focus on the topic more easily.
Also consider: AnswerThePublic to discover what people are asking about specific terms, UberSuggest for a general overview of search engine traffic.
When it comes to creating a blog post, getting your thoughts in order is critical. One good way to organise your structure is to create a mind map – you can use this to organise your paragraphs, keep themes in mind, or even to make sure you're hitting all of the points that you want to. What makes MindMeister stand out are their templates (of which there are many, all great) along with a clean, easy to use interface.
When you're writing blogs, not only can these online marketing tools for small businesses help you to find inspiration and ensure that your blog is grammatically correct, they can help with the SEO side of things too. SemRush's writing assistant will help you focus on keywords, readability, and fine-tuning your article for SEO success. Plus you can use it with Google Docs
If you don't know much about SEO, we've got a few resources for you on our blog – it can work wonders for a business website.
Tools To Organise Your Marketing
There are several free tools for small businesses to help with various aspects of online marketing. Still, there are also generalised tools that can help with organising marketing campaigns and general project management. Essentially, these freemium business tools can help you to keep all things marketing in one place;
At its core, Trello is a kanban-based system way of organising tasks into a visual workflow: you can easily see where any given task or project is from start to finish. This allows you to easily manage projects – you can have a list of ideas, a list of in-progress work, and a list of completed projects. Trello uses project cards that you can easily move between statuses.
Evernote has been around for, well, forever in Internet terms. Since 2004, it's gained popularity as the note-taking app. How does this help your online marketing? By allowing you to keep ideas, examples, links, and anything else you can think of easily sorted in one app. See a blog post that you could build off of for your own business? Add it to Evernote. Like a particular Call To Action? Save it in Evernote. It's a great way of staying organised without drowining your inbox with links that may not actually make sense to you by the time you open them.
At a certain point, you'll most likely want to start using some kind of project management software to keep track of your marketing. Teamwork stands out to us because of how easy it is to use – not a given for some of its competitors. This will allow you to easily keep track of deadlines, add milestones, and get your project tracking up and running quickly.
Using these tools will enable you to up your marketing efforts without becoming overwhelmed. They will help you ensure you're benefiting from everything that online marketing has to offer. Even if you have been in business for many years and are fluent in marketing efforts, these online business tools will still be beneficial to you.
Deciding which online marketing tools are best for your small business
When creating content for your website and social media platforms or trying to promote your business, there are many brilliant tools that you should be taking advantage of.
At first, having to use additional tools can be quite daunting, but once you start to use them, you might be surprised by just how easy they are to use. You don't have to be a marketing expert to make your business look professional online.
Of course, we can't say for sure that each of these tools will work for everyone. However, if you look at the options listed above, you should be able to find some that fit your individual business needs.
If you don't yet have a website for your business, we can help you with that. A website is a critical part of starting a small business or getting an existing business online, so don't delay!